From Dr Horrowitz:
"I have had women who have had multiple miscarriages secondary to Lyme, where both the
placenta and fetus showed evidence of infection. In this article in Scientific American.com, it discusses the risk of transmission of Lyme to the fetus. Other tick-borne infections, such as the relapsing fever spirochete, as well as Babesia and Bartonella can also be transmitted to the fetus. Tick-borne infections represent a significant risk to pregnant women, and although the article states that there is little scientific evidence to suggest fetal malformations, I have included a bibliography below to show that in fact there are many scientific articles proving that Lyme can both harm and kill a developing fetus."
http://www.scientificamerican.com/article/mothers-may-pass-lyme-disease-to-children-in-the-womb/
Pregnancy, Breastfeeding & Lyme Bibliography
Bale, J. F., Jr. and J. R. Murph (1992). "Congenital infections and the nervous system." Pediatr Clin North Am 39(4): 669-90.
Brzostek, T. (2004). "[Human granulocytic ehrlichiosis co-incident with Lyme borreliosis in pregnant woman—a case study]." Przegl Epidemiol 58(2): 289-94.
Carlomagno G; Luksa V; Candussi G; Rizzi GM; Trevisan G Acta Eur Fertil 1988 Sep-Oct;19(5):279-81 Dept. of Obstetrics and Gynecology, University of Trieste School of Medicine. Lyme Borrelia positive serology associated with spontaneous abortion in an endemic Italian area.
Gardner, T. (1995). Lyme disease. Infectious diseases of the fetus and newborn infant.J. S. Remington and J. 0. Klein. Philadelphia, Saunders. Chap. 11: 447-528.
Goldenberg, R. L and C. Thompson (2003). "The infectious origins of stillbirth." Am J Obstet Gynecol 189(3): 861-73.
Gustafson, J. M., E. C. Burgess, et al. (1993). "Intrauterine transmission of Borrelia burgdorferi in dogs." Am J Vet Res 54(6): 882-90. (dog study)
Hercogova J, Vanousova D. (2008). Syphilis and borreliosis during pregnancy. Dermatol Ther. 2008 May-Jun;21(3):205-9.
Lavoie PE;Lattner BP;Duray PH; Barbour AG; Johnson HC. Arthritis Rheum 1987; Culture positive seronegative transplacental Lyme borreliosis infant mortality. Volume 30, Number 4, 3(Suppl):S50.
MacDonald, A. B. (1989). "Gestational Lyme borreliosis. Implications for the fetus." Rheum Dis Clin North Am 15(4): 657-77.
MacDonald, A. B. (1986). "Human fetal borreliosis, toxemia of pregnancy, and fetal death."Zentralbl Bakteriol Mikrobiol Hyg [A] 263(1-2): 189-200.
MacDonald, A. B., J. L. Benach, et al. (1987). "Stillbirth following maternal Lyme disease." NYState J Med 87(11): 615-6.
Maraspin, V., J. Cimperman, et al. (1999). "Erythema migrans in pregnancy." Wien Klin Wochenschr 111(22 23): 933-40.
Markowitz, L. E., A. C. Steere, et al. (1986). "Lyme disease during pregnancy." Jama 255(24): 3394-6. Because the etiologic agent of Lyme disease is a spirochete, there has been concern about the effect of maternal Lyme disease on pregnancy outcome.
Schlesinger, P. A., P. H. Duray, et al. (1985). "Maternal-fetal transmission of the Lyme disease spirochete, Borrelia burgdorferi." Ann Intern Med 103(1): 67-8.
Strobino BA, Abid S, Gewitz M (1999) Maternal Lyme disease and congenital heart disease: A case-control study in an endemic area. Am. J. Obstet. Gyn., 180 :711-716.
Strobino BA, Williams CL, Abid S, Chalson R, Spierling P (1993) Lyme disease and pregnancy outcome: A prospective study of 2,000 prenatal patients. Amer J Ob Gyn, 169:367‑74.
Walsh CA, Mayer EW, Baxi LV. (2007). Lyme disease in pregnancy: case report and review of the literature. Obstet Gynecol Surv. 2007 Jan;62(1):41-50.
Williams CL, Strobino BA, Lee A, Curran A, Benach JL, Inamdar S and Cristofaro (1990) Lyme disease in childhood: Clinical and epidemiologic features of ninety cases. Pediatr. Infect. Dis., 9: 10‑14.
Williams CL and Strobino BA (1990) Lyme disease and pregnancy ‑ A review of the literature. Contemporary Ob/Gyn, 35:48‑64
Children's Lyme Awareness Shirt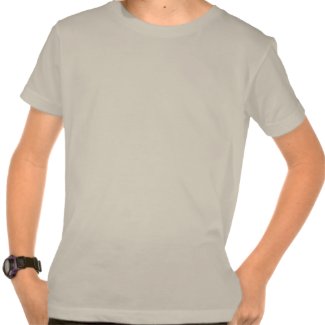 This Kid Supports Lyme Disease Awareness Tee Shirt
by
awarenesskids
Make cheap t-shirts
at zazzle.com