What is Gluten?
Gluten is a protein found in wheat, barley, rye, malts and triticale. It is used as a food additive for flavoring, stabilizing or as a thickening agent. It is what makes pizza dough strecthy, and bread spongy, and gravies thicker.
Why is it making me sick?
Gluten if being used more then ever now. Many people have developed allergies to it. It seems to be a harder wheat to break down in your intestines, then the softer wheats we formally used. To read more about the history of Gluten click here: http://surefoodsliving.com/2010/09/a-brief-history-of-wheat-and-why-it-is-making-us-sick/
Symptoms of Gluten Intolerance
Weight loss or weight gain
Anemia
Chronic diarrhea or constipation
Abdominal pain and bloating
Fat in the stools (due to poor digestion)
Aching joints
Depression
Eczema
Head aches
Exhaustion
Irritability and behavioural changes
Infertility, irregular menstrual cycle and miscarriage
Cramps, tingling and numbness
Slow infant and child growth
Decline in dental health
Lyme Disease, Fibromyalgia, Chronic Fatigue

It seems like many who suffer from chronic illnesses benefit from removing gluten from their diets. I have seen sites for Chronic Fatigue Syndrome, Fibromyalgia, Lyme Disease, and more talking about how symptoms are alleviated, or at least get better when the person stops eating gluten.
http://surefoodsliving.com/2008/11/fibromyalgia-chronic-fatigue-and-gluten-intolerance/
Celiac Disease

Sufferers of Celiac Disease develop a severe sudden onset allergic reaction to gluten. While celiac disease is initially an auto-immune disorder, it is also a disease of malabsorbtion, because essential nutrients are not absorbed. Therefore one of the most devastating symptoms of long-term undiagnosed celiac disease is malnutrition.
Clinical Gluten Intolerance Tests
Gluten Intolerance Test
The following test are often conducted by thorough doctors when evaluating patients for gluten intolerance or celiac disease:
Stool Fat test, to determine malabsorption level (test for Steatorrhea).
Complete Blood count (CBC), to determine anemia.
Erythrocyte Sedimentation Rate (ESR) to look for inflammation.
C-Reactive Protein (CRP) to further watch for inflammation.
Vitamin B12, D, and E to check for vitamin deficiency.
Comprehensive Metabolic Panel (CMP) to analyze protein, calcium and electrolyte levels as well as to check liver and kidney functions.
In some situations a doctor may also suggest an intestinal biopsy.
Here is a website with tons of great recipes!!
http://www.affairsofliving.com/recipe-index/
For More Great Gluten Recipes visit my blog:
http://lisaschultzhilton.blogspot.com/p/healthy-recipes.html
Here are a couple gluten-free cookbooks:
Gluten-Free, Wheat-Free, Dairy-Free, Sugar-Free, Caffeine-Free….Are You Kidding Me?
Healthy Living Advocate C. A. Torella,Paperback, English-language edition,Pub by iUniverse, Incorporated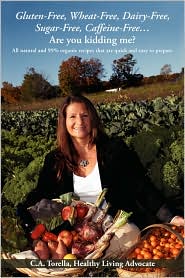 Gems of Gluten-Free Baking: Breads and Irresistible Treats Everyone Can Enjoy
Wendy Turnbull,Paperback, Edition: 2, English-language edition,Pub by Whitecap Books, Limited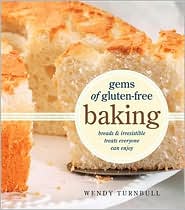 Wheat-Free Cook: Gluten-Free Recipes for Everyone
Jacqueline Mallorca,Hardcover, English-language edition,Pub by HarperCollins Publishers on 03-13-2007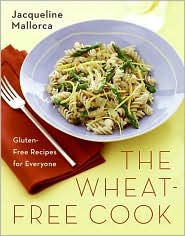 Gluten-Free Baking Classics
Annalise G. Roberts,Paperback – Second Edition, Edition: 2, English-language edition,Pub by Agate Publishing