Fun Gifts for Someone with Lyme Disease
Happy Holidays, Merry Christmas, Happy Hanukkah! Whatever it is you celebrate at this time of year, we hope you have a good one. We all know there is true meanings behind each celebration at this time of year, and we all know  many of us celebrate with gifts. If you have someone close to you who has Lyme disease, here is a list of some items that many Lyme patients would like. From inexpensive to expensive, these items would pretty much benefit most Lyme patients.
I have three motivations for doing this post. 
Lyme Patients Need These Things: We all know many Lyme patients need a little hope. I know many who would love any of these items on this list but just can't afford them. We all know family members will be sharing gifts and you may not have any clue about these items if you are not ill yourself, so I am just bringing them to your attention.
For fun. I blog about illness, symptoms and serious matters everyday and today I just wanted something light and fun while at the same time might be helpful to someone.
Helping the 2016 Lyme Patient Holiday Wishlist: I am an affiliate for Amazon. I use this to compensate my own disability. If you click on a link and it takes you to Amazon I will get a small percent. BUT, this post is not to help myself make money. It is for the 2016 Holiday Wishlist. I would like to take all the profits I make off this page and get gifts for people on the Holiday Wishlist. Check it out. At the bottom of the page I will keep a list of all the profits I make and where I sent it to. So if you shop on this page, (through the Amazon links only) you will be getting your loved one something they need and helping someone on the Lyme Patient Holiday Wishlist at the same time. So, thank you.
The Best Part of My Day Healing Journal by Sharon Rainey
Keep track of your daily blessings with Sharon's new book. This journal lets you reflect and chronicle your insights and emotions on the path to healing. With this journal, you can quickly and easily meditate on and take note of the little things throughout the day that add up to a life of grace and joy.
Click here for link to purchase and discount code.
2. Chronic Illness as an Access to Quantum Healing: Passing Through the Eye of the Needle into Self-Actualization by Jenny Rush from Lyme Thriving
After a number of years of being chronically ill with Lyme disease, Jenny Rush had a momentary realization that she was overlooking a lesson(s) that was resulting in continued ill health. As she went into her last year of dealing with chronic illness at a physical level, Jenny shifted her primary focus from the illness itself to addressing the multitude of experiences that the illness was provoking. This resulted in ongoing shifts in perspective, a process of awakening to her true Self that resulted in quantum healing. Best part about this book, is now it's available in audio for those who have trouble reading!
Click Here to Purchase this Book:
Chronic Illness as an Access to Quantum Healing: Passing Through the Eye of the Needle into Self-Actualization
3. Recipes for Repair (The Expanded Version)
Many Lyme patients are on strict diets. It is so hard to know what is good for you and what is bad. Everything we were taught was "healthy" our whole lives turns out to be not so true. We need a little help taking the food that is "ok" for us and turning into meals. This book is the cookbook for Lymies.
You can purchase it here:
Recipes for Repair: The Expanded and Updated Second Edition: A 10-Week Program to Combat Chronic Inflammation and Identify Food Sensitivities
I listed these three books, but here is a list of many Lyme books that would be beneficial for  Lyme patient to have. And this is very affordable gift but one that will keep on giving. Sorry for the cliche but it's true. Check out this list of books for Lyme patients.
4. Lyme Documentaries
Not only is this a great gift for a Lyme patient, but before you hand it over to your loved one with Lyme disease, open it and watch it yourself. THAT will be the GREATEST GIFT you could give them. These documentaries will take you on a journey through what each Lyme patient faces in their long battle with this insidious disease. We all want our family members and friends to understand. If you give them an opened dvd and say, I watched it first, I can guarantee you a smile and probably some tears.
Check out the following documentaries:
5. Essential Oils
Another great affordable gift is essential oils. Lyme patients use these for everything, pain, fatigue, fever, relaxation and stress. You can put them in baths, use subdermally and most use a diffuser so you can just breath in the benefits. So three fun gifts, essential oils, the diffuser and the guide on how to use them.
6. Lyme Jewelry
Lyme patients are all about getting out awareness. We like to wear jewelry and apparel that might provoke a conversation about Lyme disease when we go out, to help educate others. Many times this jewelry is also made by Lyme patients and you are helping to support them too when purchasing their items. If you are a Lyme patient that makes jewelry post your link below in the comment please.
Shop here for Lyme Disease Jewelry
7. Lyme Awareness Shirts and Apparel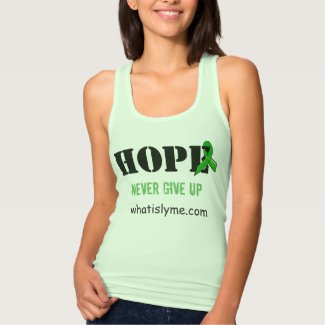 Another great way to get out awareness is to wear a Lyme disease awareness shirt either yourself or buy one for your loved one, or both!
Again, wearing Lyme shirts out in public will help get conversations started about Lyme disease and opening the door for tick borne education.
8. Artwork by another Lyme friend
There are a lot of creative people out there who also have Lyme disease. Support them by buying their work, and gift it to your loved one with Lyme disease. Share their passion and creativity and give something beautiful.
Here are some Lyme artists:
(Please send us a link to your website if you are a Lyme patient artist.)
9. Infrared Heating Mat
These are a great thing for a Lymie. Why? Infrared heating pads lessen inflammation and pain and keeps your all snuggly warm while laying on it. These mats have many health benefits but might be out of the price range for someone with a chronic illness who is struggling to pay treatment costs and daily living expenses.
Learn more about Biomats here and where you can purchase them and compare prices and read reviews. Also check out Therasage where some of these mats are more affordable.
10. Infrared Sauna
Infrared Saunas are usually used by Lyme patients as an aide for detoxing. As Lyme patients take antibiotics or herbs that kill spirochetes the toxins build up in your blood faster then your body can get rid of them. It is said that they aid in calming down Herxheimer Reactions (herxes.) And again, usually too expensive for many Lyme patients to be able to afford while paying for treatments and daily living expenses.
Learn more about the health benefits of Infrared Saunas for Lyme patients. And please check out Infrared Heating Mats on Amazon
. Also check out Therasage. The owner is  a member of the Lyme community having lost her daughter to this disease. She often offers discounts to Lyme patients.
11. The Lyme Summit Talks
The Lyme Summit was a great chance for Lyme disease patients and the medical community to listen to some of the ways medical professionals are treating Lyme disease patients and getting good results. There were 35 doctors, naturopaths and other alternative health care professionals that all spoke on how they are treating Lyme disease.  You can buy the flash drive that has all these talks and bonus gifts.
Click here to order the The Lyme Summit Talks
Here are some of their suggestions!
Rice Filled Microwavable and Scent Therapy Heating Pads

Essential Oils

Adult Coloring Books

Prepared Meals
Clean the House for Them
Subscription to Netflix or Hulu
Amazon Prime

Gift Cards

Fuzzy or Non Skid Socks

Gift Certificate to Heath Food Store
Meal Delivery
Organic Detergents of Cleaning Items

Healthy Snacks and Fruit
Organic Gift Basket

Movie Passes
Leave a comment below on what would be a good present for you this holiday season!
 Also Check out these Fun Articles