Nominated by Karen Durm
By now, everyone in the Lyme community has probably heard of "The Lyme Disease Challenge." It has become the fastest growing, attention grabbing campaign done yet for Lyme Disease Awareness. With a fun positive spin on it, it has captured the attention of the public, media and celebrities.
But do you know who's behind it? Did you know that it was started by 5 women who also have Lyme? Many who also have children with Lyme?
 The goals of these women and this project are to help the Lyme community get testing that is accurate, treatment that is accessible, research that is funded, and doctors that recognize Lyme Disease as the epidemic health crisis it truly is.  Like so many other members of the Lyme community, you will see a common thread in their backgrounds – delays in diagnosis leading to needless suffering as well as a deep desire to help others.
Meet These Incredible Women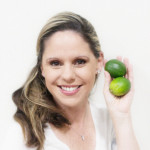 After developing a sudden flu-like illness and mysterious chronic symptoms, 
Julie Anderson
 was diagnosed with Lyme, along with her husband and both children. As a registered nurse, and caretaker at heart, Julie feels strongly about being a listening voice and true advocate for people suffering with Lyme. She believes no one should have to walk this journey alone, misunderstood, misdiagnosed, ignored, or ridiculed as having a "made up" disease. [
Read full bio…
]
The Rest of The Team
Because we are a group of volunteers we called in favors from several friends who came through to support the cause with all of their talent and enthusiasm.
The Lyme Disease Challenge on the News
'Take a bite out of Lyme Disease' challenge raising money, awareness
Fox17 West Michigan
Learn About Lyme Disease in Florida
News4Jax

Lyme Patient's Lyme Disease Challenge Videos
Celebrities Taking a Bite out of Lyme
Dr Oz taking a bite out of Lyme
New York Housewive's, Yolanda Foster
William ShatnerTo See More Celebrities, Videos and Information on how you can get involved in the Lyme Disease Challenge, please follow these sites.
And don't forget, take a bite out of Lyme yourself!
Thank you to all who have organized and participated in the Lyme Disease Challenge!